Ekos Integration
Business Management Software
With the Arryved integration for Ekos, you can eliminate manual processes and duplicate entries while gaining complete visibility into key metrics that help you focus on growing your business. Ekos integrates with Arryved as well as with QuickBooks Online, QuickBooks Desktop, and Xero so you can run your business seamlessly by reducing manual bookkeeping of POS and ecommerce transactions with your accounting system.
learn more
Craftpeak Acquisition
Ecommerce & Web Design
Craftpeak helps craft beverage businesses build online stores, sell goods directly to consumers, and even assists with the logistics of delivering or shipping products. In June 2022, Craftpeak became the Ecommerce Team at Arryved POS, connecting on-premise and online experiences for merchants and guests alike.
learn more
QuickBooks Integration
Accounting Software
The Arryved-QuickBooks integration imports your daily sales into QuickBooks; this way, you can cross-reference your point-of-sale reporting with your bank deposits.
learn more
Shogo Integration
Accounting Automation Software
The Arryved-Shogo integration allows you to automatically sync daily sales data to your accounting software of choice—so you know what your guests purchased, and how they paid for it. Currently supported are Quickbooks (with expanded sales data), Xero, Exact Online and Sage Business Cloud.
learn more
Yellow Dog Integration
Inventory Management
Yellow Dog Inventory has developed a robust integration to handle Retail and F&B and Inventory Management with the Arryved Point of Sale System.
learn more
Fresh KDS Integration
Robust Kitchen Display System & SMS Texting
The Fresh KDS and Arryved POS integration allows for ticketless order management in both kitchens and bars.
learn more
Community Partners
Craft Beer Professionals
Community & Education
Wipfli
Accounting & Business Consulting
Colorado Boy Brewery Immersion
Education
New Brewery Accelerator
Education
Mikeworth Beer CPA
Accountant
Brewed For Her Ledger
Accountant
Bottleshare
Nonprofit
Vicinity Brew
Brewery Software
Customized Craft Beer Programs
Events & Education
PorchDrinking
Media
Small Batch Standard
Accounting & Financial Strategy
ABS Commercial
Equipment
Craft Brewery Finance
Financial Training
GHJ Advisors
Accounting
ProBrewer
Media
Brewers Association
Trade Group
Interested in learning how Arryved can help you reach new customers?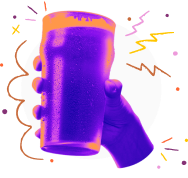 Reach out to us directly at [email protected] or fill out this form and we'll be in touch with you shortly!