Start Bar Tabs Without Holding Cards
Provide seamless service from happy hour to last call with the help of our robust bar POS software.
POS Built for Your Bar
Rolodex-Free Card On File
Bartenders and guests alike rejoice in digital card on file. Swipe cards once to open a tab, and hand them right back.
Easy Labor Tracking
See which employees ring in what and quickly manage overlapping tip pools so your team feels supported.
Digestible, Pre-Built Bar Reports
Access an easy-to-read bar reporting dashboard, so you can enter COGS and accurately track profits and losses.
Customer Seal of Approval
I don't think The Rayback could function anywhere nearly as effectively or efficiently, or provide the quality of service to the volume of people that we're serving on a daily basis without Arryved. I think it's the only way to be honest.
Mel TimmGM at The Rayback
Read The Rayback Success Story
Intuitive Bartending Tools
Your bar wouldn't be the same without the people behind it. These tools make their jobs easier:
Card on file keeps service quick and boosts bar tab size
Digital signature saves time and paper
Offline mode ensures service is never interrupted
Tab tags let staff cut people off without causing a fuss
Fast, readily available bar POS support by phone or email
Easy-To-Use Sales Dashboard
Access key insights and stay informed on what's performing the best in one comprehensive bar reporting dashboard.
Quickly enter COGS to track profits and losses
Customize permissions based on labor roles
See who rings in what and where tip pools overlap with labor tracking
Set up separate venues to allow for cross-bar ordering
Bar POS Software Made for You
Your bar is a favorite for yummy drinks and a fun atmosphere. The right bar point of sale software streamlines operations, so your team can service even more guests!
Mobile POS Software
Free staff up to take orders from anywhere in your bar, delighting your customers with exceptional, speedy service.
Bar Reporting
A comprehensive data dashboard that helps identify what drives business growth and where there are opportunities to improve.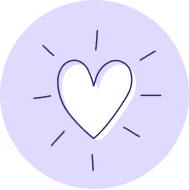 Bar Loyalty Programs
Grow your beloved fanbase and build your brand with a fully integrated loyalty program that lets you communicate with members and customize their rewards.
Online Storefront
Easily set up and host an online storefront to diversify revenue streams at your bar. Inventory is integrated with your POS, simplifying product management.
Contactless QR Code Ordering
See increased staff efficiency, enhanced guest experiences, and bigger tab and tip sizes with QR code menus, ordering, and payments.
Bars Love Arryved
Tarantula Hill Brewing Co.
SOME COMPANIES HAVE AN FAQ.
WE HAVE A JONATHAN.
…and a Kalin and an Adam and tens of other helpful support specialists. Hospitality is fast-paced, and when you need help, you need a human on the other line ASAP. Our daily initiatives are to solve your pain points and help your team maximize efficiency.
MORE ABOUT 7 DAYS/WEEK SUPPORT
THE POS GUEST EXPERIENCE REVOLUTION HAS ARRYVED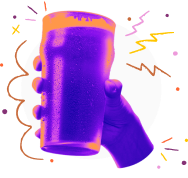 Find out why guests and staff alike rave about Arryved. Tell us a little about yourself and we'll be in touch shortly to set up a personalized demo!