On-The-Go Business
Made Easy
Save time, money, and headaches with an all-in-one mobile POS system and a full suite of software features for food trucks.
POS built for food trucks
Flexible, Mobile Hardware
POS devices that move with your hustling staff to service guests wherever they are maximizes efficiency and customer satisfaction.
Smart Menu Modifiers
Customize every food truck dish with an intuitive ordering interface that makes modifiers and add-ons simple and swift.
Quick Service Guaranteed
Keep the line moving with food truck software that accepts a variety of payments so your team can process orders and get food out fast.
Customer Seal of Approval
Grand Opening was insane…in the best way possible! Thank you so much to you and the entire team for being so supportive – we absolutely LOVE the partnership we have with you all. Give everyone on the team a high-five from us all!!
Daniel KauseCo-Owner, Dueling Ducks Brewing
Full-Feature Software
Arryved offers a full suite of food truck Point of Sale software features that's completely customizable.
Easy-to-setup online storefront lets guests order ahead of time
Email loyalty program members and track their rewards
QR code capabilities let you flex between service models depending on where you're parked
Contact a team of industry experts 7 days/week with unlimited customer support
Flexible, Smart POS Technology
An intuitive ordering interface and backend reporting tools keep your business organized and efficient.
A completely wireless point of sale system gives your staff the freedom to service guests anywhere
No network connectivity? No problem with offline mode
Quickly onboard new staff members with devices that are easy to use
Detailed, digestible reporting accessible at any time on a web-based portal
Products Tailored for Your Food Truck
Your food truck deserves a mighty POS that supports your growth with a full-feature software platform.
Mobile POS
Exceptional service for every guest is easy with technology that empowers you to take orders from anywhere.
Reporting
Identify actionable insights and growth opportunities in a comprehensive data dashboard that's accessible on any web browser.
Loyalty
Interact with your most loyal customers, build a recognizable brand, and expand your fanbase with a personalized rewards program.
Online Ordering
Beat the lunch rush with a customizable online ordering platform that lets guests order ahead and integrates all inventory and sales data.
Contactless Ordering
See larger tab and tip sizes, faster service, and happier guests with QR code menus, ordering, and payments.
Some companies have an FAQ.
We have a Jonathan.
…and a Kalin and an Adam and tens of other helpful support specialists. Hospitality is fast-paced, and when you need help, you need a human on the other line ASAP. Our daily initiatives are to solve your pain points and help your team maximize efficiency.
More About 7/Days a Week Support
We Chose Arryved
Since our July 2016 launch with Arryved we have gained immeasurable progress in service efficiency, which ultimately creates greater opportunities for heightened levels of hospitality. The convenience and flexibility the platform delivers allows the staff to spend more time at their tables connecting and building relationships with our guests.
Director of Hospitality
Avery
The thing that was different about the Arryved POS is 100% the customer service! I have worked with 4-5 other point of sales systems and this is by far the best one regarding customer service.
With Arryved, we found that it's what is on the inside that counts. It's so intuitive, you could jump behind the bar here at Leaven and as long as you know how to pour a beer, it's the least of our worries.
The POS guest experience revolution has Arryved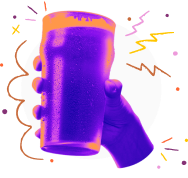 Find out why guests and staff alike rave about Arryved POS. Tell us a little about yourself and we'll be in touch shortly to set up a personalized demo!