Fresh Pressed POS Software for Cideries
Smoothly run your cidery using POS software that provides comprehensive data to help grow your tasting room and exceed guest expectations.
POS System Built for Cideries
Best-In-Class POS Support 
US-based POS support team with extensive industry knowledge is available 7 days a week to support your cidery.
Detailed Inventory Tracking
Run your cidery more efficiently with a detailed cloud-based reporting dashboard that gives you to-the-ounce and real-time sales insights.
Flexible Service Capabilities
Flex between service models with a cloud-based point of sale system that syncs between multiple devices, putting ordering power in your guests' hands.
Customer Seal of Approval
The more innocuous your POS can be, the better everything is! When people are able to really easily, seamlessly start a tab, you see overall increases in your tab size.
Maura HardmanMarketing & PR Manager, Seattle Cider Company
Read The Seattle Cider Success Story
Endless Service Capabilities
Pour up the best customer experiences with a suite of easy-to-use POS tools that allow your cidery staff to flex between service models.
No more holding onto cards with card-on-file
Guests easily start a tab with a server, at the bar, or from their phone for quick ordering
Staff seamlessly sift through tabs with an intuitive interface
All devices sync to the cloud for optimal accuracy
Reporting Insights For Every Situation
Track orders in real-time and identify top menu items with a comprehensive sales dashboard.
Web browser-based reporting with permission-based logins for all reports
Track orders and sales in one centralized location
Reports down to-the-ounce for tasting room management
Pinpoint what's selling best by the hour with real-time, time-stamping
POS Products Tailored for Your Cidery
Innovation, quality, and freshness is in every cider you produce. Now let that seep into your point of sale technology with tools that help your business grow.
Mobile POS Software
Guests can start tabs from anywhere in your tasting room, freeing staff to educate your customers on your products and provide exceptional service. 
Cidery Reporting
A comprehensive data dashboard that helps identify what cider guests are drinking most so you can learn what drives business growth.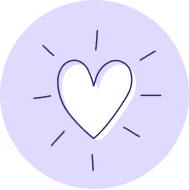 Loyalty
Grow your beloved fanbase and build your brand with a fully integrated loyalty program that lets you communicate with members and customize their rewards.
Mobile POS App
Offer a seamless digital checkout experience for guests from their own smartphones so no one has to wait in line again.
Online Storefront
Allow guests to order online to continue moving products for off-premise sales. Inventory is integrated with your POS, simplifying product management.
Contactless QR Code Ordering
Implement QR code menus, ordering, and payments to see increased staff efficiency, enhanced guest experiences, and bigger tab and tip sizes.
SOME COMPANIES HAVE AN FAQ.
WE HAVE A JONATHAN.
…and a Kalin and an Adam and tens of other helpful support specialists. Hospitality is fast-paced, and when you need help, you need a human on the other line ASAP. Our daily initiatives are to solve your pain points and help your team maximize efficiency.
MORE ABOUT 7 DAYS/WEEK SUPPORT
THE POS GUEST EXPERIENCE REVOLUTION HAS ARRYVED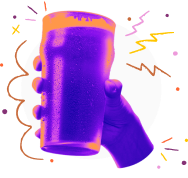 Find out why guests and staff alike rave about Arryved. Tell us a little about yourself and we'll be in touch shortly to set up a personalized demo!