Seamless Food & Drink Service
Operations run smoothly with a Restaurant POS system that connects the kitchen and bar teams while exceeding guest expectations
POS Built for Restaurants
Flexible Ordering Capabilities
Flex between restaurant service models with a cloud-based point of sale system that syncs between multiple devices, putting ordering power in your guests' hands.
Streamlined Staff Communication
With KDS capabilities, go paperless and ensure swift, organized communications between kitchen and bar teams.
Simplified POS Menu Updates
One touch menu management that syncs between all software ordering platforms whether in-person, online, or via QR codes.
Customer Seal of Approval
Fresh KDS has helped us immeasurably! From an old-school restaurant perspective, which is the way we used to operate, tickets would come in, and the chef or expeditor is standing there shouting out the order. We're just too high volume for that. It was getting to the point where it was slowing us down and it was a detriment to the guest experience… Fresh KDS helped us to be faster in the kitchen.
Jeff SkibaDirector of Hospitality, Captain Lawrence Brewing Co.
Read The Captain Lawrence Brewing Co. Success Story
Dynamic Restaurant POS Service Capabilities
Serve up the best customer experiences with a suite of easy-to-use point of sale tools that allow staff to flex between service models.
• Guests easily start a tab at the bar and transfer it to a table when they're ready to eat
• Staff seamlessly sifts through tabs with an intuitive interface
• All devices sync to the cloud for optimal accuracy
• Table map configuration for ordering and starting tabs
Robust Point of Sale Reporting Insights
Track orders in real-time and identify top menu items with a comprehensive sales dashboard.
• Web browser-based reporting with permission-based logins for all reports
• Track orders and sales in one centralized location
• Reports down to-the-ounce for bar management and time stock for food portions
• Pinpoint what's selling best by the hour with real-time, time-stamping
Products Tailored for Your Restaurant
You prepare meals that dreams are made of. Now match that with a service experience your staff and guests will never forget.
Mobile POS Software
Free staff up to take orders from anywhere in your restaurant, delighting your customers with exceptional, speedy service.
Reporting
A comprehensive data dashboard that helps identify what drives growth in your restaurant and where there are opportunities to improve.
Loyalty
Grow your beloved fanbase and build your brand with a fully integrated loyalty program that lets you communicate with members and customize their rewards.
Mobile App
Offer a seamless digital checkout experience for restaurant guests from their own smartphones to speed up table turns.
Online Ordering
Easily set up and host a free online storefront to continue moving product for off-premise sales. Inventory is integrated with your restaurant point of sale, simplifying product management.
Contactless Ordering
Implement QR code menus, ordering, and payments to see increased staff efficiency, enhanced guest experiences, and bigger tab and tip sizes.
SOME COMPANIES HAVE AN FAQ.
WE HAVE A JONATHAN.
…and a Kalin and an Adam and tens of other helpful support specialists. Hospitality is fast-paced, and when you need help, you need a human on the other line ASAP. Our daily initiatives are to solve your pain points and help your team maximize efficiency.
MORE ABOUT 7 DAYS/WEEK SUPPORT
We Chose Arryved
Since our July 2016 launch with Arryved we have gained immeasurable progress in service efficiency, which ultimately creates greater opportunities for heightened levels of hospitality. The convenience and flexibility the platform delivers allows the staff to spend more time at their tables connecting and building relationships with our guests.
Director of Hospitality
Avery Brewing Co. & Restaurant
The thing that was different about the Arryved POS is 100% the customer service! I have worked with 4-5 other point of sales systems and this is by far the best one regarding customer service.
Manager
Fire Maker Brewing Co.
With Arryved, we found that it's what is on the inside that counts. It's so intuitive, you could jump behind the bar here at Leaven and as long as you know how to pour a beer, it's the least of our worries.
The POS guest experience revolution has Arryved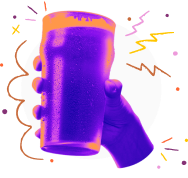 Find out why guests and staff alike rave about Arryved POS. Tell us a little about yourself and we'll be in touch shortly to set up a personalized demo!