Service That Inspires Another Round
Focus on mixing up the perfect menu, while your bar POS system helps you deliver in the most efficient way possible.
POS Built for Bars & Taprooms
Customizable Taproom Events & Programs
Trivia Night just got easier. Accept event deposits, personalize your rewards program, and spread the word about upcoming promotions with the help of your point of sale.
Intuitive Ordering Interface
With comprehensive food and flight POS tools, no bar order slows staff down, driving guest satisfaction with swift service.
Track By The Ounce
Track beverage sales with a real-time POS depletion inventory system and easily add new menu items within seconds.
Customer Seal of Approval
Grand Opening was insane…in the best way possible! Thank you so much to you and the entire team for being so supportive – we absolutely LOVE the partnership we have with you all. Give everyone on the team a high-five from us all!!
Daniel KauseCo-Owner, Dueling Ducks Brewing
Cloud-Based POS Syncs Staff
All devices—including your guests'—sync to one system, allowing staff to service anyone and empowering guests to order more.
• Use QR code ordering to maximize staff efficiency and increase guest satisfaction
• Bartenders and back of house staff communicate in real-time
• Inventory and sales update instantly in an online reporting dashboard
Simplified Tab Functionalities
Serving large parties in your bar is a cinch instead of a headache with dynamic POS tab functionalities that speed up the ordering process.
• Make internal notes to organize guests using an advanced tagging feature
• Comp, split, and merge checks with a click of a button
• Seamlessly manage multiple venues in your bar or taproom
• Keep cards on file and tabs open without holding onto physical credit cards
POS Products Tailored for Your Bar & Taproom
You prepare experiences that dreams are made of. Now match that with a service experience your staff and guests will never forget.
Mobile POS Software
With bartenders free to service thirsty guests anywhere in your bar, the ease of ordering makes tab sizes bigger and guests happier.
Reporting
Determine your bar's best sellers with a comprehensive data dashboard and discover where there are opportunities for taproom growth.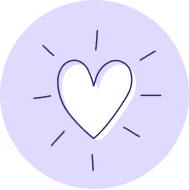 Loyalty
Incentivize your regulars with special promotions and encourage new rewards members with customizable programs and point redemption.
Mobile POS App
Watch tab sizes increase with ordering made easy on the Arryved mobile point of sale app. Guests can order and pay all from their own smartphones.
Online Ordering
Host a free online ordering platform that's easy to set up. Inventory is integrated with your POS software, so tracking beverage depletions is simple.
Contactless Ordering
Use QR code menus, ordering, and payments to see increased staff efficiency, enhanced guest experiences, and bigger tab and tip sizes.
SOME COMPANIES HAVE AN FAQ.
WE HAVE A JONATHAN.
…and an Kalin and an Adam and tens of other helpful support specialists. Hospitality is fast-paced, and when you need help, you need a human on the other line ASAP. Our daily initiatives are to solve your pain points and help your team maximize efficiency.
MORE ABOUT 7 DAYS/WEEK SUPPORT
we chose arryved
Arryved all the way: It's a system built by people who worked in the industry and they regularly check in with their clients for not only support for ways they can potentially grow or help you pivot and readjust if needed. I've worked with all the major systems out there and I would never pick another service.
General Manager
Ska Street Brewstillery
A couple of things that really appealed to us about Arryved was the OpenTab feature that lets your customers help themselves by scanning a QR code and ordering before our servers actually help them out. It's had a significant impact on our customer satisfaction because people don't feel neglected.
Owner
Red River Brewing
& Distilling
People are blown away by how fast our service is, and I attribute that to Arryved. The technology that we have and we leverage for service—you don't get to experience that outside of here. We get comment card after comment card about how fast things were.
Director of Hospitality
Avery Brewing Co. & Restaurant
THE POS GUEST EXPERIENCE REVOLUTION HAS ARRYVED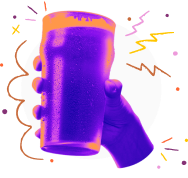 Find out why guests and staff alike rave about Arryved. Tell us a little about yourself and we'll be in touch shortly to set up a personalized demo!