Join Our Team
We're on a mission to unbland the world with a POS system that makes business easier than ever. And we just might need your help!
Reasons to Work Here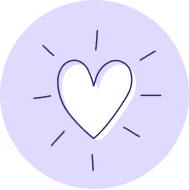 Camaraderie
Our service-forward core extends to our customers and our team equally. We willingly go above and beyond for both.
Open Feedback
We share both our successes and our struggles with each other in a productive and honest way. This helps us all grow.
Flexibility
Always doing things the same way gets boring really fast. We are definitely NOT boring.
Diversity
We're committed to creating an inclusive and equitable work environment for individuals of all genders, sexualities, and races.
Education
We only get better at what we do by learning more about what our customers do. We sure don't know it all, so we don't act like it.
Forward-Thinking
Our goal is to challenge conventional thinking around service and be a thought leader that moves the needle forward.
why we like it here
I'm so grateful to be a part of a company that works so hard to uplift their customers, the team, and each other. Despite the challenges put on our path, we've managed to work hard, accomplish much, and still support one another in this difficult time. During isolation, we all need a strong support system, and Arryved has been able to continue that spirit effortlessly in the face of social distancing. I look forward to the day when we'll share a beer and hugs!
Kalin ShowersProduct Support Manager
Open Positions