No Contracts, No Fees, No BS
Arryved POS pricing is fair and transparent. We're invested in your success, and our pricing model is authentically designed to prove that.
Transparent POS Pricing
Our point of sale system is priced to provide the best support possible and set your business up to thrive. We have nothing to hide: Check out what we charge versus those other POS systems.
| | Arryved POS Cost | Competitor Cost |
| --- | --- | --- |
| Software | $0/Month | Costly Monthly Fees |
| Hardware | Market Upfront Costs & No Monthly Fees | Expensive Upfront Costs & Costly Monthly Fees |
| Credit Card Processing | Transparent Rates | Unpredictable Rates |
| Unlimited Customer Support | $0/Month | Variable & Unreliable |
| Onboarding | $0 | One-Time High Cost |
| Additional Features | $0/Month | Monthly Fees Per Feature |
| Online Storefront | $0/Month | Costly Monthly Fees |
RIGHT FROM THE CUSTOMER'S MOUTH:
Since our July 2016 launch with Arryved we have gained immeasurable progress in service efficiency, which ultimately creates greater opportunities for heightened levels of hospitality. The convenience and flexibility the platform delivers allows the staff to spend more time at their tables connecting and building relationships with our guests.
Ray DeckerHospitality Director, Avery Brewing Company
The POS guest experience revolution has Arryved.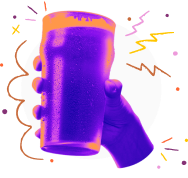 Find out why guests and staff alike rave about Arryved Mobile POS. Tell us a little about yourself and we'll be in touch shortly to set up a personalized demo!