Arryved Integration Partners
Further streamline business operations with these Arryved-supported integration solutions.
COMMUNITY RESOURCES FOR YOUR BUSINESS
Craft Beer Professionals
Community & Education
Wipfli
Accounting & Business Consulting
Colorado Boy Brewery Immersion
Education
New Brewery Accelerator
Education
Mikeworth Beer CPA
Accountant
Brewed For Her Ledger
Accountant
Bottleshare
Nonprofit
Vicinity Brew
Brewery Software
Customized Craft Beer Programs
Events & Education
PorchDrinking
Media
Small Batch Standard
Accounting & Financial Strategy
ABS Commercial
Equipment
Craft Brewery Finance
Financial Training
GHJ Advisors
Accounting
ProBrewer
Media
Brewers Association
Trade Group
Schedulefly
Scheduling
Want to reach more customers by integrating with Arryved?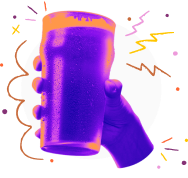 To learn more, reach out directly to [email protected] or fill out the form to the right. We'll be in touch with you soon!