Shogo Integration
Accounting Automation
Shogo
Shogo takes care of your daily sales accounting so you don't need to. Shogo works in the cloud to move your data seamlessly from Arryved or ecommerce solution to your accounting system. The Shogo / Arryved integration automatically posts your sales data directly to your accounting system daily and supports 7+ widely used accounting systems.
Benefits
Automation
Eliminates the need to manually enter and reconcile your sales data.
Flexibility
Provides superior accounting posting flexibility. Doesn't force you to use a pre-set posting format and chart of accounts; you can replicate your existing posting setup.
Cost Savings
Provides a low-cost alternative to manual bookkeeping at less than $1 per day and no contracts or setup fees.
SOME COMPANIES HAVE AN FAQ.
WE HAVE A JONATHAN.
…and a Kalin and an Adam and tens of other helpful support specialists. Hospitality is fast-paced, and when you need help, you need a human on the other line ASAP. Our daily initiatives are to solve your pain points and help your team maximize efficiency.
Easy Onboarding
Simple and easy onboarding – Provides quick and easy configuration – Setup in 3 simple steps.
Supports Entity, Location and Class mapping.
Reporting and Monitoring
Provides alert/health monitoring and sends daily sales recaps with forecasting and reporting in the cloud. Sales information is posted at the department or category level. You can map each POS department/category to its own account, map many to one, or you can map all to one.
Want your arryved pos to integrate?
We're proud to partner with Shogo. Please contact them directly using the referral link below if you're interested in their product!

You can set up a free trial account (no credit card required) and input your own sales data. The Shogo team will demo for you using actual figures from your business.

Get A Demo With Shogo
The POS guest experience revolution has Arryved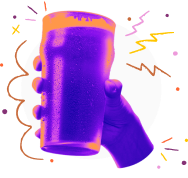 Find out why guests and staff alike rave about Arryved Mobile POS. Tell us a little about yourself and we'll be in touch shortly to set up a personalized demo!