Fresh KDS Integration
Robust Kitchen Display System with SMS Texting
Fresh is obsessed with kitchen efficiency and guest experience, pioneering the first cloud-based kitchen display system (KDS). Fresh is the premier innovator in the kitchen display space, focused entirely on driving speed of service, order accuracy and guest experience. While operators navigate the shift to digital ordering and delivery Fresh continues to bring previously unavailable enterprise features to independent operators.
Benefits
Faster Service
Increase speed of service by streamlining your operations and automating handoffs.
Reliable
No more lost and missed tickets leading to rushed orders, costly re-makes and customer frustration.
SMS Texting
Automatically text customers to let them know their order is received, and again when their food or drinks are ready.
Customer Seal of Approval
"Fresh KDS has helped us immeasurably! From an old-school restaurant perspective, which is the way we used to operate, tickets would come in, and the chef or expeditor is standing there shouting out the order. We're just too high volume for that. It was getting to the point where it was slowing us down and it was a detriment to the guest experience… Fresh KDS helped us to be faster in the kitchen."
Jeff SkibaCaptain Lawrence
A KDS Made for You
Fresh is a company exclusively focused on its KDS product and solving new problems in the kitchen that are created in the shift to digital ordering and delivery. Fresh has deep roots in the restaurant operation space and is dedicated to making operators more successful.
Everything you need for your kitchen
With the Fresh KDS and Arryved integration, you get access to innovative features such as ticket splitting across expo stations, color coding and custom order hold times.
Want your arryved pos to integrate?
We're proud to partner with Fresh KDS. Please contact the Arryved support team and they'll get you set up with your personalized Fresh KDS setup.
The POS guest experience revolution has Arryved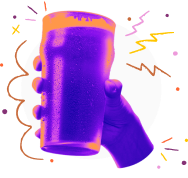 Find out why guests and staff alike rave about Arryved Mobile POS. Tell us a little about yourself and we'll be in touch shortly to set up a personalized demo!