Customized Web Solutions
Boost your revenue and connect with your guests online with Arryved E-commerce solutions: Website Design, DTC Shipping, Membership Programs, and Product Finders.
Websites Optimized For Mobile & Desktop
Tell the unique story of your brand, drive traffic, and answer your guests' most frequently asked questions in one place
Streamline communication with FAQs, contact information, and event calendars
Integrate with your social media and Untappd for Business
Get live customer support and training on how to maintain your live website
Robust Online Shops
Customize your online offerings with a storefront that supports high-demand sales and special releases.
Define shipping prices, zones, and restrictions based on your business needs
Flexible membership tools include automatic billing & renewals, restricted member-only access, Virtual Waiting Room, Cart Protection, Early Access Sales, and email integrations for Membership Communication
Creative product options like Build-Your-Own Mixed Packs, special product bundles, and coupon capabilities
Integrate inventory with your on-premise sales to easily account for all of your goods
Utilize companion platform Metorik for quick, robust reporting
Product Finder Features
Increase distribution sales by connecting guests to a retailer near them who carries your products! Keep your Product Finder up to date with a simple CSV import or use a custom API integration with our partner VIP.
Guests easily navigate your Product Finder with mobile optimized design
Stand out with a custom landing page and branding
Guests can filter by geographic radius, and on-premise / off-premise locations
Quickly get retail location information and Google directions
Meet Staff & Guest Needs
Custom-Built Websites
Increase your visibility and connect with more guests using a beautiful website built specifically to help your brand shine online. Showing off your goods is easy with a virtual tap list, social media live feed, interactive product archive, and more.
E-commerce
Boost revenue by meeting on and off-premise demand. You can easily manage inventory in one place and access solutions to ship merchandise nationwide.
Product Finder
Help guests find your goods at a retailer near them! Choose how you'd like to keep your Product Finder up to date from 2 savvy solutions.
Memberships & Subscription
Membership clubs drive brand loyalty through special releases, exclusive merch, VIP tours and events, and other perks throughout the year.
Direct-to-consumer (DTC) Shipping
Cast a wider net of customers by allowing them to purchase from anywhere, on any device, and safely receive your products on their doorstep.
Let's Chat.
Arryved POS streamlines your business operations so you can run things the way you've always wanted to. Let's discuss how we can meet your unique needs.
Chat With Us!
Customer Seal of Approval
I've been through several website developments and revamps in the past, and I can say without hesitation that this was the best experience to date. Working with Yvonne and the E-commerce team, it early on became very apparent that we were truly working with a partner to make sure it was the best website for our brand". On the backend, it is easy to update, with great tutorial videos, and it is a rare day that if we do run into a problem, I do not hear back the same day with a solution. I would recommend Arryved web solutions to anyone.
Grant PaulyFounder & Brewmaster at 3 Sheeps Brewing
Customer Seal of Approval
I was stoked to find an industry-specific company that understood our niche needs regarding customer interaction, connection, and accessibility. After speaking with your team, I realized y'all really understood our business and our customers, ultimately making you a perfect partner for us. In the past, we've had some rough experiences with non-industry-specific companies and it was absolutely a breath of fresh air to work with y'all.
Alicia FortinoOrpheus Brewing
Customer Seal of Approval
Arryved makes our jobs so much easier. I would definitely recommend the Inventory Sync between POS and E-commerce to anyone using the platform, it's literally a no-brainer.
Mike SemenecDSSOLVR
Why Arryved?
Profit-Friendly Pricing
Trust that you're getting the industry's most profit-friendly fee structure with interchange plus processing.
Robust Reporting Insights
Track the metrics you care about most in one comprehensive reporting dashboard that updates in real-time.
Award-Winning Support
Get help from industry veterans every day of the week with fast, reliable support.
The online guest experience revolution has Arryved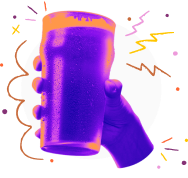 Find out why guests and staff alike rave about Arryved E-commerce. Tell us a little about yourself and we'll be in touch shortly to set up a personalized demo!